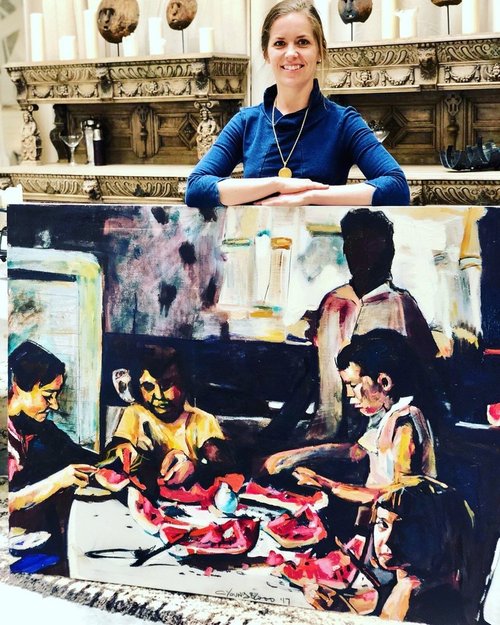 BIOGRAPHY
Julia Caroline Youngblood (b.1980) grew up surrounded by cotton fields on Breston Plantation, located in Riverton, Louisiana. She attended Louisiana State University where she received her Bachelor of Fine Arts in Drawing and Painting, graduating Magna cum Laude. Youngblood pursued graduate work at Syracuse University, New York, and received her Master of Fine Arts degree from Louisiana Tech University with a concentration in Drawing and Painting. Youngblood completed her 200 hour RYT training at Shrimath Yoga (Bihar School) near Bangalore, India. She is also a Usui/ Holy Fire iii Reiki Master Teacher, a Karuna Reiki Master Teacher, an Animal Reiki Master Teacher, and a Professional Member of the International Center for Reiki Training.
Youngblood has teaching experience as instructor of record for beginning watercolor and teaching assistant in numerous courses at the college level. She has also taught Usui/ Holy Fire iii Reiki I and II and Master Level. She completed a residency at Centre d'Art, Marnay sur Seine, France (CAMAC), funded by an Artist's Career Advancement Grant awarded by Louisiana Division of the Arts. She recently was awarded her second Artist Career Advancement Grant to fund, "Riverton, 1937: Part Two", a multi-media installation which premiered at the 2015 North Delta Food and Wine Festival (Monroe, Louisiana).
Caroline has served as Louisiana Public Broadcasting's 2019 and 2020 Louisiana Legends Portrait Artist. Her work was featured in the LPB's "North Delta Ramble" and "ArtRocks!". Caroline's "Scenes from Riverton, 1937"(2012), "Louisiana Oyster"(2015), and "Carrie Jo Eating Fried Chicken with Group Seated in front of Cotton Field" (2017) have been featured at The Ogden Museum of Southern Art in New Orleans as part of the "Louisiana Contemporary" exhibit. She has frequently been a participant in The Art Melt, a state-wide juried competition in Baton Rouge at The Louisiana State Museum.Caroline is the sole proprietor of J.Caroline Youngblood Fine Art, LLC. She has been working as a professional artist since 1998, while attending art school at Louisiana State University in Baton Rouge. Upon completion of her Master of Fine Arts, she has been devoted full time to creating a business through her talent with studio and galleries in Monroe, Louisiana, and other representation across the southern United States.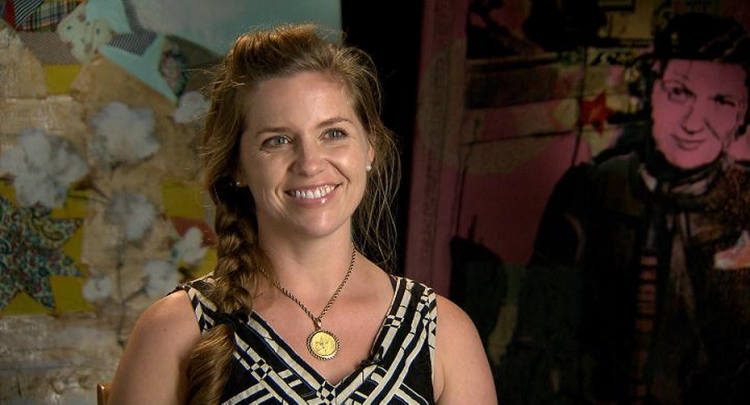 Q&A … Wherey'Art.net Profile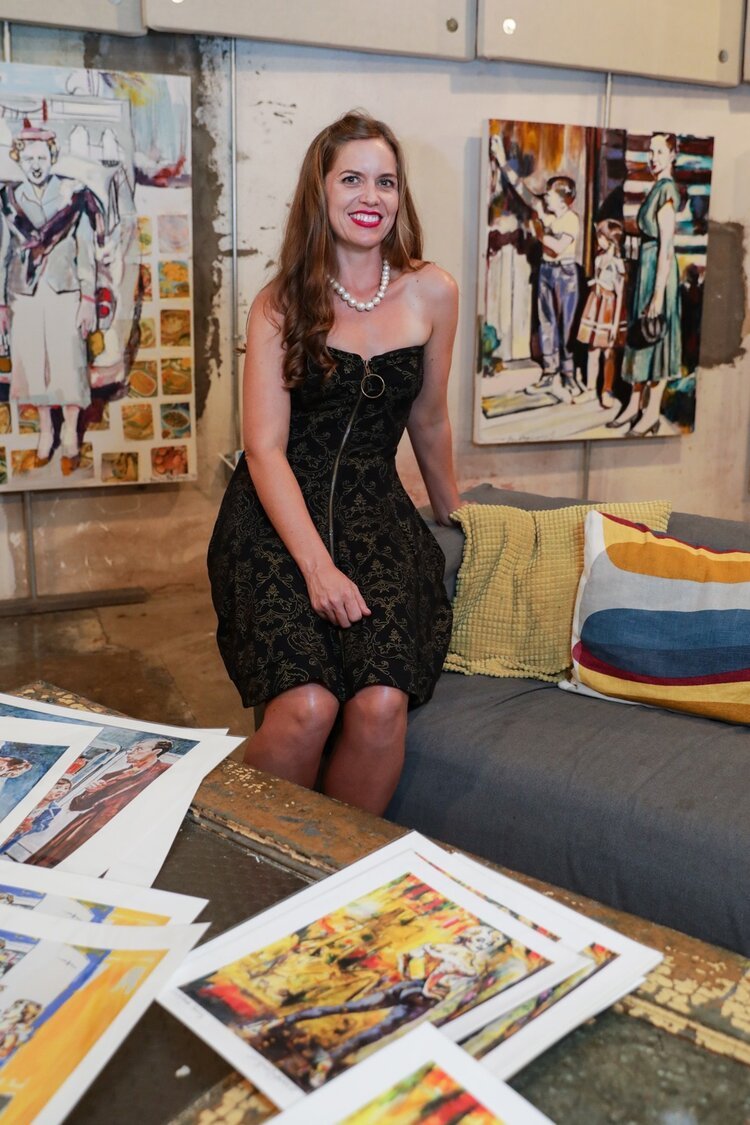 Describe your art in one word.
Describe yourself in three words:

Simple, Practical, and Efficient
What do you love the most about creating art in Louisiana? What particular part of your immediate environment, in your neighborhood specifically influences your work?

The energy of my Louisiana neighborhood inspires my work. I choose symbolic found objects from my immediate environment and, using Reiki as a tool, I find an energetic connection with them and channel the Energy into a visual healing object.
Describe your creative process. Are there any rituals or rites of passage you exercise before you begin a new piece?

I am a Reiki practitioner and I use Shamanic journeying with Reiki to begin each piece I create. I do this is in hopes of putting my personality and ego aside to channel the highest vibration of Energy (LOVE) possible to create my Art.
Where do you draw inspiration?

Inspiration comes through experiences and objects I find.
Who are your artistic influences or gurus?

I have always been attracted to figurative work that tells stories and fragments time and space. I am drawn to expressive work that conveys emotion and transcends time and space. I also celebrate the design and influence of Eastern Art. All time favorites in my field are Edgar Degas and Giacometti, and Contemporary Figurative influences are Alex Kanevysky and John Wentz, as well as Assemblage artists like Whitfield Lovell.
In Louisiana, art and music go hand in hand. What type of music, band or song lyric best describes your work?
Where can we find you when you are not creating art?

At my home gallery within walking distance of my studio- a sanctuary I created to live in, display my art, and expand my business
What is your favorite time of day/day of the week/month of the year?

Im a PM girl, rather than AM. Sunday has always been my favorite day. I love each month for its own unique qualities.
What is something people don't know about you? A fun fact.

I had a near death experience when I was 17 when the car I was a passenger in got hit by a train traveling 70 MPH. I decided not to go to the Light at the time, but to return to share the Light with others through creating. That event in 1998 is the crescendo of my path as a creator and healer.